What is QA Staff Augmentation?
The QA Staff Augmentation is an approach that allows you to connect with talented technical professionals worldwide to ensure that your results always have the best quality possible. With this method, you can save time and hassle in recruiting, cut costs, and even enhance your business.
When your business faces numerous projects, new methodologies, unfamiliar tools, trendy technologies, or constant change and you seem unable to keep up, QA staff augmentation is an asset for creating world-class quality solutions.
Important concepts to know
Some countries embrace its importance to the child, parent, and workplace when new parents want time away from work. Other countries simply miss the mark on this issue – in a perfect world, every country would provide significant employment benefits so that more people can bond with their children during those first few months after they're born or adopted.

Quality assurance (QA) verifies that a product or service meets specified requirements. QA activities also ensure that the product is fit for use and meets customer expectations and businesses.

Staff augmentation is a strategy that requires hiring temporary or permanent talent to supplement your existing team. For this process to work effectively, you must first identify what skills are needed and then contractor those positions accordingly.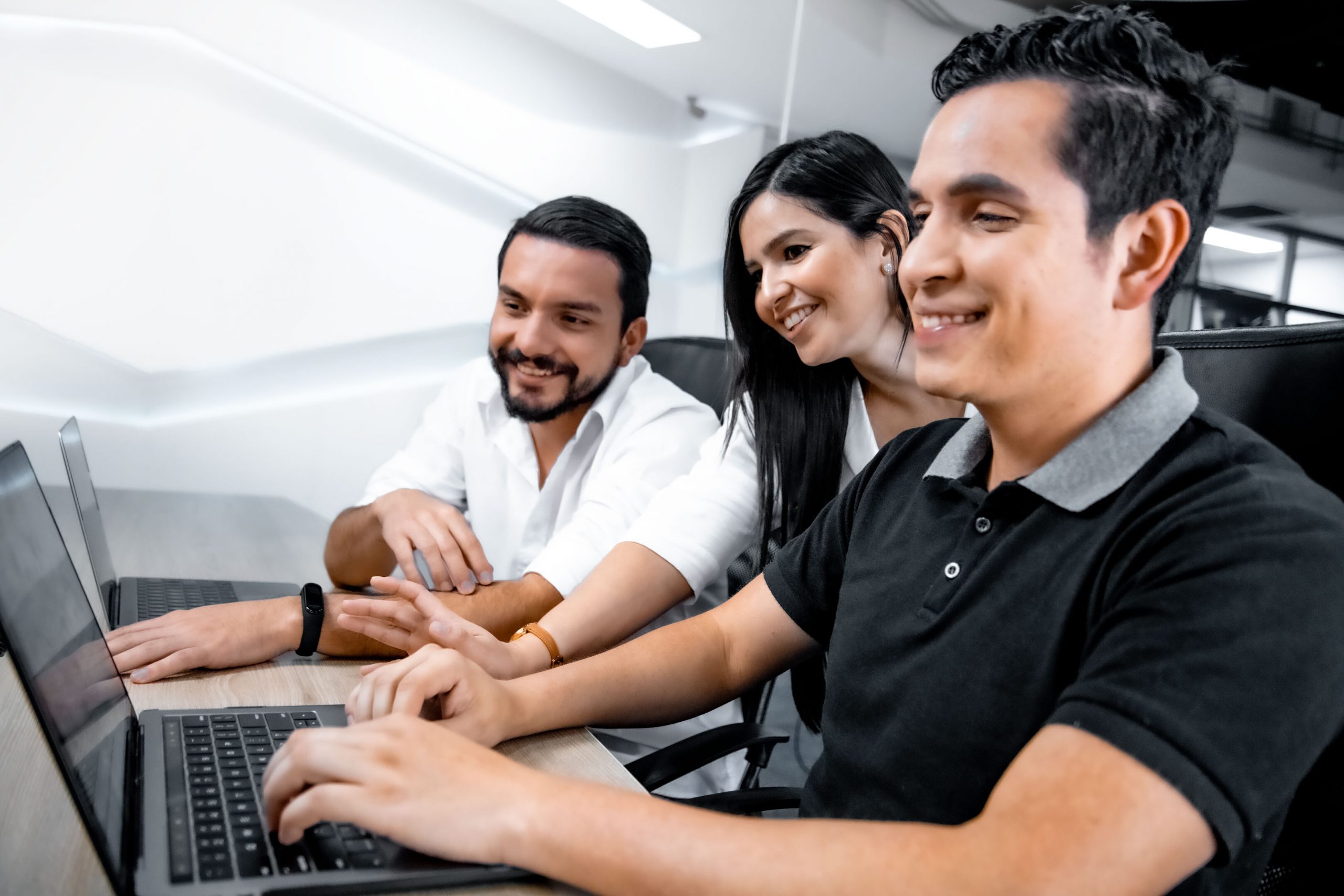 How does QA Staff Augmentation work?
Staff augmentation firms work with a network of remote professionals interested in working on short-or long-term projects. 
These businesses engage the experts, which means you can save money and avoid taking on the responsibility of hiring fresh full-time employees. Remote collaborators hired through a staff augmentation company usually work on one project at a time, which gives them the chance to dedicate themselves and learn your company's workflows thoroughly.
If successful in the designated project, the talent can be presented with possibilities to continue your business growth with different new tasks. That, of course, depends on your goals as a company and its results working together.
Staff augmentation has been around for a while now; it's not an IT exclusive strategy; many industries now have come to hire nearshore to create more low-cost opportunities. Most business owners struggled under the pandemic pressure and restrictions and mostly turned to remote hiring to overcome the obstacles and improve operational efficiency. QA staff augmentation services allow them to achieve these goals through technological innovation.
Maintaining an in-house high-skilled IT staff might be costly, especially if the organization's IT needs change frequently in today's fast-paced world. Hiring through a staff augmentation company helps reduce this possible elevated cost and expands your business's IT specialists' options worldwide.
Types of services that QA Staff Augmentation offers
Staff augmentation firms work with a network of remote professionals interested in working on short-or long-term projects. 
There are many types of services provided by QA staff augmentation providers, and most are customized services determined according to the specific needs of your project.
Some of the most common services that QA staff augmentation companies offer include:
The benefits of QA Staff Augmentation
The advantages of employee QA staff augmentation for businesses are many beyond the mentioned cost reduced; it also includes the following:
Let's start with the more obvious one; a QA staff augmentation strategy is a more cost-effective way to get the skills than most. It's definitely more beneficial for a business than hiring new employees on a payroll.
QA staff augmentation brings in new employees based on skills required for determining projects, which means that staff augmentation improves operational efficiency by helping companies get new tasks quickly and with better quality.
3. Access to a global talent pool
QA staff augmentation access worldwide talent remotely for your business to thrive. By finding the best possible candidates for your projects, regardless of location, you take advantage of diverse, creative minds ready to bring the best to your project in a cost-effective way.
QA staff augmentation assures flexibility when hiring, not only because of the remote benefit we just mentioned but because it gives your business flexibility to create projects that push the limits. Thanks to the access of multiple excellent talents hired, your outcome is tailor-made to your ideas.
QA represents quality assurance. Using this strategy, you can improve the quality of any project. This is due to your team's skilled employees committed to ensuring that the outcome meets all of the requirements and exceeds expectations in all stages.
Guide to choosing a QA Staff Augmentation company
If you are looking for the perfect fit for you and your needs, you should follow our recommendations on how you can find a QA Staff augmentation company to enhance your business.
There are different ways of being creative, so it's crucial to find the method that works for you. Whether it's brainstorming with a team, working solo, or taking a walk to clear your head, there are endless possibilities for sparking creativity.
Some people prefer to brainstorm in a group, while others find that working alone allows them to focus better. There is no wrong way to be creative, so long as you produce ideas.
Lean on the experience they bring, not only with their QA services but also in general. Follow their platforms and check their past work and case studies so you can foresee and understand how your project will be and with what type of quality.
The business should have a diverse team of experienced talent who can help ensure any project and meet all requirements. Usually, you can find it in the proficiency of multiple tools and technologies within their diverse expertise.
It's essential to find a company with good reviews and a reputation that backs its business. This characteristic of a business can ensure superior customer service, satisfaction rate, and excellent outcomes.
The importance of software QA and staff augmentation
The increase in efficiency, accuracy, and quality will make your software products more competitive. As we have mentioned, QA staff augmentation is a strategy that can change your business for the better. 
Specialized testers conduct methods throughout the product life cycle until the final publication stage. 
High-quality software can minimize data breaches, increase sales with efficient and appealing results, and create quicker development that helps the business grow. Plus, with creative, elevated software, your company's opportunities expand.  
QA testers who work in software development engineers' roles use their knowledge of the software development lifecycle and programming ability to find harmful code.
Staff augmentation companies and QA testing ensure that a software project's user experience and feature functionality remain under control. 
Having QA introduced in the early stages prevents and assures excellent results.
Many team leads see software design as an independent component. Still, it should integrate every stage of the development process and come as a priority for businesses. Manual testers and software developers are essential, and these professionals evaluate the project from the client's viewpoint and work with the business needs.
DNAMIC QA staff augmentation services
DNAMIC is a leading IT staff augmentation company with technologically advanced infrastructure and expertise. We can be an excellent fit for any project thanks to our work in multiple industries such as fashion, food and delivery, transportation, music, and many more. 
We have established a complete remote culture and way of work where our teams are encouraged to keep learning and growing as they access the best tools and methodologies. We can offer you the best outcome, and a transparent, hand-in-hand process with your requirements and expectations met and surpassed. 
We invite you to contact us directly. Learn more about us, our case studies, services, and our cultural mindset with our clients, partners, and community. 
If you are a specialist wanting to be part of our team, check our open positions and join in!