How automation in IT Services has led DNAMIC to be a Top Company in 19 categories in Clutch.co
The success of any organization depends on its ability to stay up-to-date with industry developments, streamline processes and offer innovative solutions that yield the desired results. Here at DNAMIC, we recognize the value of automation in IT services and have implemented it across our operations. This has enabled us to become a Top Company, as seen by our rating categories in Clutch.co's reviews.
Now more than ever, decision-makers within organizations must be aware of how automation can impact their bottom lines and put them ahead of competitors – that's why we'd like to take a few moments here today to explain just how taking this automated approach has been advantageous for us!
Since 2014, our IT Services have been at the forefront of helping businesses automate their processes and uncover hidden value in existing workflows.
We've stayed ahead of the curve by utilizing technologies such as Robotics Process Automation (RPA), Business Intelligence Analytics, Machine Learning, and Artificial Intelligence to optimize cost savings and guarantee process accuracy in companies worldwide, thanks to our nearshoring services.
Our investment in automation has resulted in us being recognized as one of Clutch's Top Companies across 19 categories this past year—and it's only just the beginning! 
"We believe that with our agile approach and experienced IT services, automation has enabled us to hone our competitive edge over the years, leading us to become Clutch's top-ranked company. Automation has allowed us to increase efficiency while improving our customer service model by streamlining tasks, boosting productivity, eliminating manual errors, and levering expanding capabilities by doing more meaningful work." Arturo García, CEO and co-founder of DNAMIC.
Automation has changed how we work and provided us with countless benefits. One of the major advantages of automation is that it has reduced our dependency on manual processes. Automated processes are quicker, more efficient, and error-free. This has allowed us to deliver our services more effectively to our clients.
The implementation of automation has also helped us to reduce costs and save time, as many tasks can now be completed automatically. This has allowed us to free up our skilled workforce resources and focus on more critical tasks that require human intelligence. This has helped us to deliver better services and increase our productivity.
Moreover, automation has helped us to provide our clients with consistent and reliable service, as automated tasks are less prone to errors. Our automated processes have enabled us to complete tasks quickly and efficiently, which has led to a high satisfaction rate among our clients.
Without delay, DNAMIC is recognized as a top company in the following categories on Clutch.co:
Partnering with DNAMIC ensures you have all the resources you need to succeed. Our team is experienced and at the forefront of mobile app design, development strategy, and software testing services. You can trust our support before the launch and after your app goes live.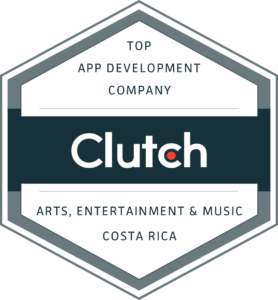 DNAMIC provides custom software development services that cater to your company's unique culture. Our bespoke system saves time, enhances productivity, and maximizes profits, driving technology-based growth in the digital age. We guide you through the entire project lifecycle, from concept creation to product launch, with services that include idea generation, design and build, user testing, and more.
We're also a Top Software Developers for Consumer Goods in Costa Rica. 
With years of experience, we have helped businesses of all sizes, from startups to industry giants, to grow and thrive. Our team is composed of passionate experts in software development, software testing, and digital production. We use cutting-edge processes to create customized solutions that deliver results and leave our clients fully satisfied. Our innovative nearshoring solutions are a key part of our approach. 
DNAMIC provides proven quality assurance and reliable end-to-end software testing automation solutions that make software development easier, faster, and more successful than ever before. Our advanced technology and expertise allow us to test any application with unparalleled accuracy efficiently. We'll also provide valuable feedback on improving your project along the way so it runs perfectly from start to finish. 
If you're looking for a reliable partner to develop a Flutter app for your business, DNAMIC can help. Our team of experienced developers builds custom, easy-to-use apps that work seamlessly on any platform. We prioritize both creative design and a great user experience. Our apps are made with the latest technologies, ensuring they're always up-to-date with the latest features and functionality.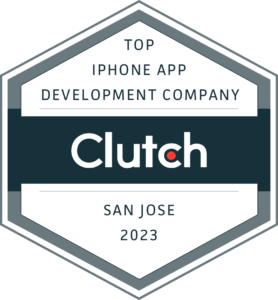 We're also a Top iPhone App Development Company in San Jose. 
With our user experience design services, you can give customers an enhanced online experience that allows them to do exactly what they came for without any hassle. We also understand how important it is to keep things consistent across platforms and devices, so our team ensures each product follows brand guidelines while providing an intuitive journey throughout its use.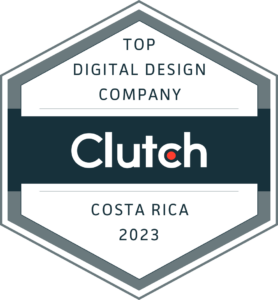 We're also a Top Digital Design Agencies in Costa Rica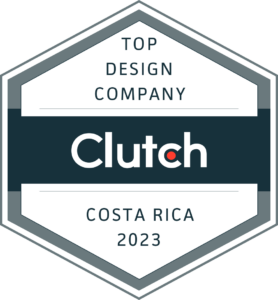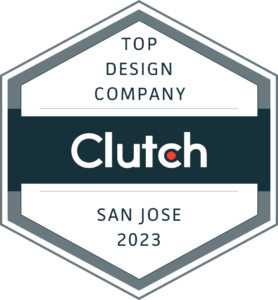 At DNAMIC, we have a team of experienced and proficient software engineers who are experts in developing Java code efficiently and precisely. Our dedication to employing only the finest individuals distinguishes us from other firms. We understand that creating high-quality code needs meticulous attention to detail, which is why we equip all of our developers with the most up-to-date development technology.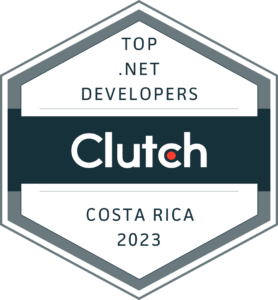 We're also a Top .NET Developers in Costa Rica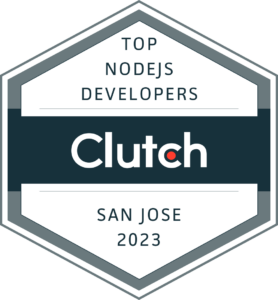 Automate and Conquer! How to be a Top Company on Clutch.co?
Our implementation of automation has been a game-changer. While many IT service providers still rely on manual processes, we've been able to streamline our services and offer top-quality assistance. This has helped us stand out from the competition and earn recognition as a top company in 19 categories on Clutch.co.
Automation has improved our efficiency, reduced costs, and saved time, allowing us to focus on providing the best possible experience for our clients. We firmly believe that automation is the industry's future, and we're committed to continuing to innovate and improve our services.
Learn more about our services!
Or contact us directly! Ask away!
And we will have the perfect role for out-of-the-box thinking developers ready to change the game and enhance your business to new heights.