What is nearshoring, and why is Costa Rica ideal for it?
As the COVID-19 pandemic continues and the world meets new obstacles and changes, businesses urge to find new ingenious ways to keep operations running smoothly and improve their business against all odds. That's where nearshoring becomes more popular than ever.
One of the most prevalent strategies for maintaining productivity during a crisis is outsourcing, which is well known, and it's always an appealing choice to low cost for a business. But when it comes to making a preference, many companies turn to nearshoring, not only because they cut costs and maintain quality, but also because they present many benefits thanks to its proximity.
As a concept, nearshoring is the process of outsourcing work to a nearby country.
One of the most significant advantages of nearshoring is that working with these businesses can lower labor costs. In Costa Rica, work cost is lower than in the U.S. or Europe, without risking the high quality offered. Besides, a partnership of nearshoring services allows for cutting costs in different areas beyond employment, which can be direct to other factors for the business growth.
By outsourcing work to a nearby country, businesses can reduce the time and money wasted on transportation, communication, and logistics.
When nearshoring, the risk associated with running a project becomes less because your business can resolve quicker and build in a more preventive way.
Nearshore companies are often more flexible than traditional offshore ones, which can be helpful for businesses that need to adapt to changing market conditions quickly.
A significant advantage of nearshoring is that businesses avoid or reduce the culture gap because of the proximity and culture development compared to outsourcing to a very different country across the world.
The right nearshore partner
for your business
When selecting a nearshore partner, there are several factors to consider.
Here are some of what we consider the most important:
The size of the nearshore business workforce
The quality (of talent and work structure)
The type of services offered
The cost of services
The language and cultural affinity
The proximity
The time zone difference
Costa Rica is an excellent nearshore destination for businesses looking for a partner that meets these criteria.
The types of nearshoring services
in Costa Rica
Costa Rica, without a doubt, will become a hotspot for all types of industries in this matter, and that's why it has climbed in ranks and built loyalty with world-known companies like Intel, for example.
According to an August 2020 report by The Economist Intelligence Unit (EIU), Latin America can make considerable gains from nearshoring over the next decade.
Software development
Web and app design and development
Contact center services
Business process outsourcing (BPO)
Data entry and analysis
Education
I.T. services
Design and UX/UI
Call center services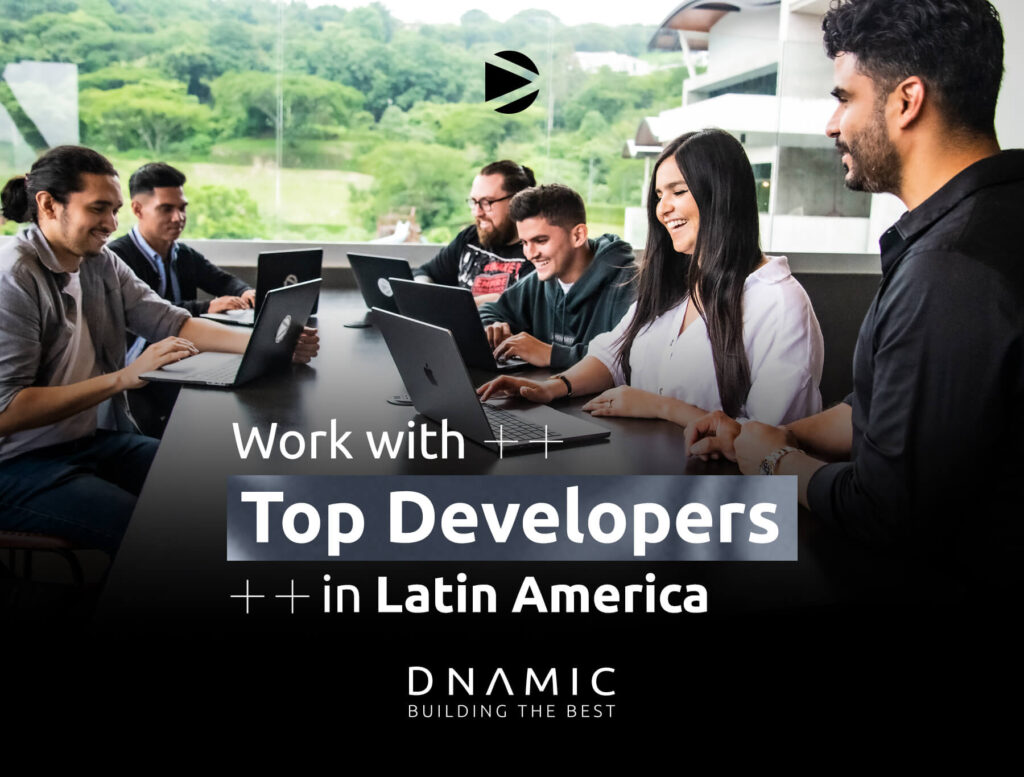 Some of the industries you'll find
nearshoring in Costa Rica
Software development
Web and app design and development
Contact center services
Business process outsourcing (BPO)
Data entry and analysis
Education
I.T. services
Design and UX/UI
Call center services
Is Costa Rica the ideal location
for Nearshoring?
Costa Rica's stable government, geographic proximity, and competitive tax incentives for its economic free zones are some of the few features that appeal heavily to all types of industries. In the early 2000s, Costa Rica began to invest in its nearshore outsourcing industry, and the government created several incentives to attract foreign investors.
The schools and universities have committed to providing an excellent foundation for technological learning. High literacy rates and a significant percentage of post-secondary graduates ensure that software developers are fully prepared to take on any task, nationally or internationally.
Why invest in Costa Rica?
Thanks to its many benefits, this wonderful country has emerged as a leading destination for nearshore outsourcing. Still, the time zone proximity element is one of the most sought-after due to its potential and cost reduction. Also, the culture gap that usually defines the outsourcing countries fades.
Another large advantage is that Costa Rica has a large bilingual population. According to the 2019 TOEFL ranking, Costaricans have the second-highest scores in Central America, with 91, just behind Trinidad and Tobago.
Costa Rica's technical education system is one of the best in Latin America, which means talented individuals are formed with skills and tools within the national education programs to excel no matter the industry.
The people of Costa Rica are their best asset, followed by reliable infrastructure and stable government, making it an outstanding location for businesses looking to outsource their services. According to the World Economic Forum, Costa Rica's workforce is #1 in human capital. And Coursera Global Skills Index 2020 ranked Costa Rica as #3 in its region, after Argentina and Brazil.
It's no wonder why C-level executives invest in their development in countries like Costa Rica, which can offer reliable service thanks to its constant modernization of structure, high-speed internet development, and easy access to it.
DNAMIC as a Nearshoring Company
As a costarican native business, we are proud to elevate our client's and partners' quality of work and talent by offering our community the best environment, benefits, and encouragement. Thanks to that, we reinforce the careers of brilliant minds and create talent-retention that shows the value that DNAMIC can deliver.
Our multidisciplinary teams collaborate with your business to assist your goals and your most creative software vision using world-leading customized application development. DNAMIC's talent goes from tech Developers, QA engineers, designers, and more.
The process that we follow with our partners goes through comprehensive vetting processes that allow us to identify and hire the right fit for your business.
You can learn more about our numerous services, our success with diverse globally-known brands and businesses, and our ideology on our website. We grow proudly of a completely remote work business with a happiness-fueled community that takes their passion and makes it outstanding results.

Learn more about our services!
Or contact us directly! Ask away!
And we will have the perfect role for out-of-the-box thinking developers ready to change the game and enhance your business to new heights.