The new design sensation tool Figma is quickly becoming essential for many careers and projects in the tech industry for its benefits.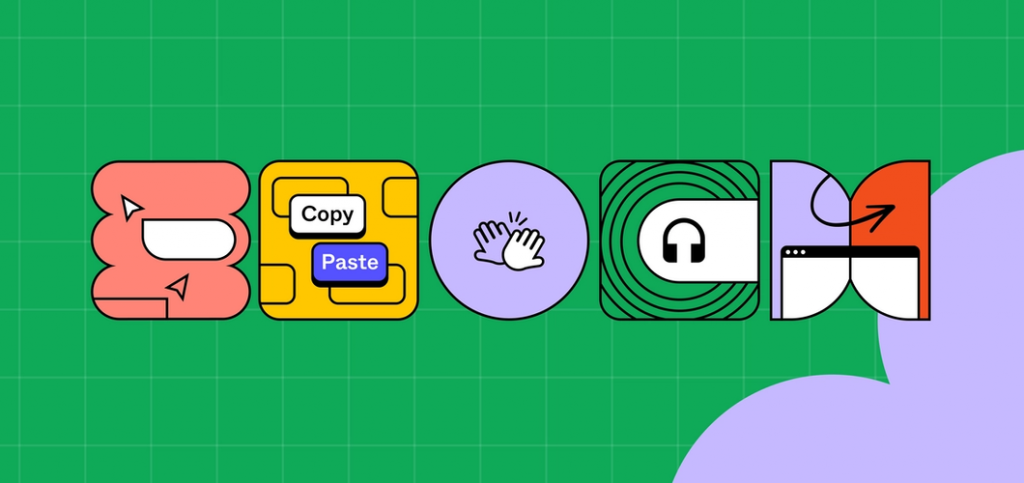 Haven't you heard? There's a new designer platform in town! Figma has taken the industry by storm, and if you are a designer and developer, you need to know about it. 
Figma is a collaborative web-based editing and design interface tool that offers a web API, plus- it's free! The community is calling it revolutionary, and here's why.
It doesn't seem much different in plain sight, but your perspective changes once you start using it. Figma allows you to do all types of graphic design work, such as designing mobile app interfaces, prototyping and crafting social media, or even wireframing websites. Still, the way you can work has a few aces up its sleeve.
If we compare it to what we know, Sketch is the official competitor. The big difference comes in when we acknowledge that Sketch is a macOS app only, and on the other hand, Figma is browser-based that works on Macs, PC's Windows, Linux, and it can run even on Chromebooks! If you have used Sketch for layouts or designs, Figma will feel familiar. 
Why is it so good? 
Figma's crown jewel is actually what we just mentioned, the fact that it is the only designing tool that works on multiple web browsers. 
The second great benefit is Figma's universal nature of collaborative work. What used to take a couple of hours to design can now take 30 minutes with the collaboration of multiple people simultaneously. 
This benefits from no longer needing a mediating mechanism between files and teams because it makes design work available for everyone to edit, open, and share globally.
Another great feature is how Figma enables artboard design tools, a permissions-based sharing for any frame, file, or page with a shareable link. 
Last but not least, it's free! And that's a game-changing feature.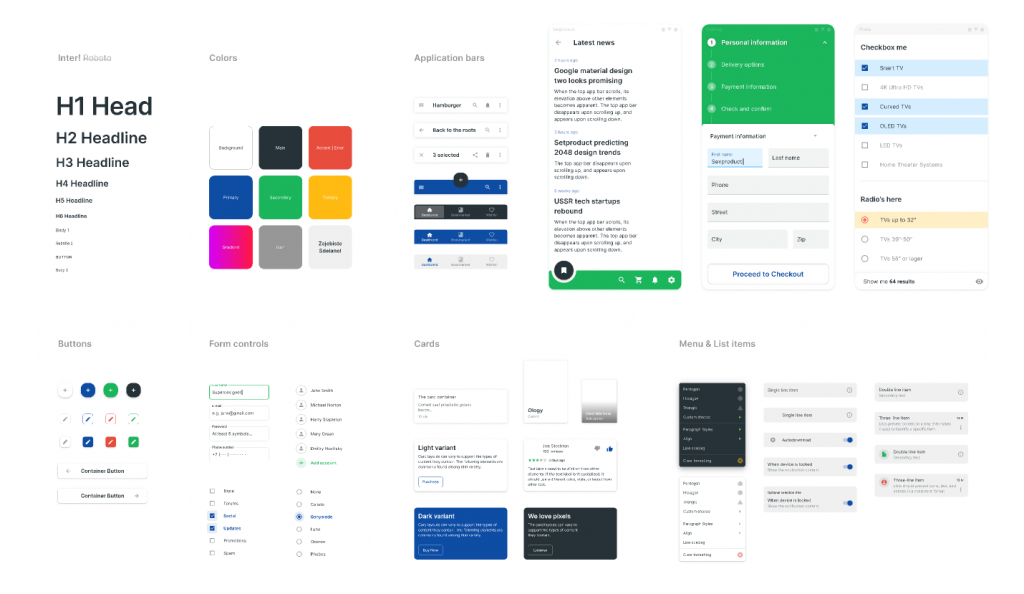 Figma's features (a.k.a. advantages) 
To start using Figma is easy as going to www.figma.com and signing up. Figma will introduce you to a New File option, and you are good to go! 
Inside, you will find many different features and capabilities that will attract you as a designer because it is a unique mix of Sketch, Abstract, Craft, InVision, Freehand, Live Share, Zeplin, and even Dropbox all in one, which sounds like too much, but is the perfect amount of each one. 
They are created and inspired by users who are part of the community and are expanding the possibilities of collaboration and contributing towards Figma's desire to be the most valuable and powerful tool.
Have we mentioned it works on all web browsers? This considerable advantage brings multiple benefits, like not needing to download software, install anything, or continually requiring updates that could risk progress, plus it takes a lot of time.
Also, it saves your work automatically in the cloud, lets you export large assets or any size needed without any quality loss when resizing. And helps you organize your projects efficiently and almost automatically. 
Don't worry! Figma also works on native apps. It lets you develop for mobile if you are accustomed to it and even enables you to work offline.
Let's start with the drawing tools. These are very similar to Sketch's ones, with a comparable interface where you can access and modify properties on any layer and nested components. 

 It has a built-in feature where anyone with the shareable link can add comments, tag people, and mark annotations as resolved. It also has the Live share, where you have the possibility of clicking on a teammate's avatar and seeing it on their screen. 

Figma addressed visual design problems constantly highlighted on other interface design tools, like speed and more accessible arrangement. For example, it allows you to create custom icons and necessary illustrations to project the ideas better. 

Auto Layout is one of the community's favorites resources too. It's used with replicated UI elements, which means that these elements can rearrange themselves when a component is moved, making it like an automatic wave of help like tags, lists, menus, etc. This will save you a considerable amount of time and redundant work.

Figma made a Version History in which people work on the same file simultaneously with the same version, not having to come across time obstacles or efficiency developments within a project. 

And when it comes to the final result and presenting to clients or higher ranks, Figma allows switching to prototype window or Observation mode just like Powerpoint or Keynote, where you can share the screen. There's a commenting option, Making the new working-from-home life manageable and even effortless, which is highly appreciated in times like this.

One last thing! We have to mention that if you have already started a project somewhere else, Figma allows migration and integration to keep creating on new terms.  
There are many features that if you have used at least one of the different programs we've mentioned before, like inVision or Sketch, you will recognize similar elements that will make the designs even easier to create. The learning curve with this platform will be shorter than you could ever expect.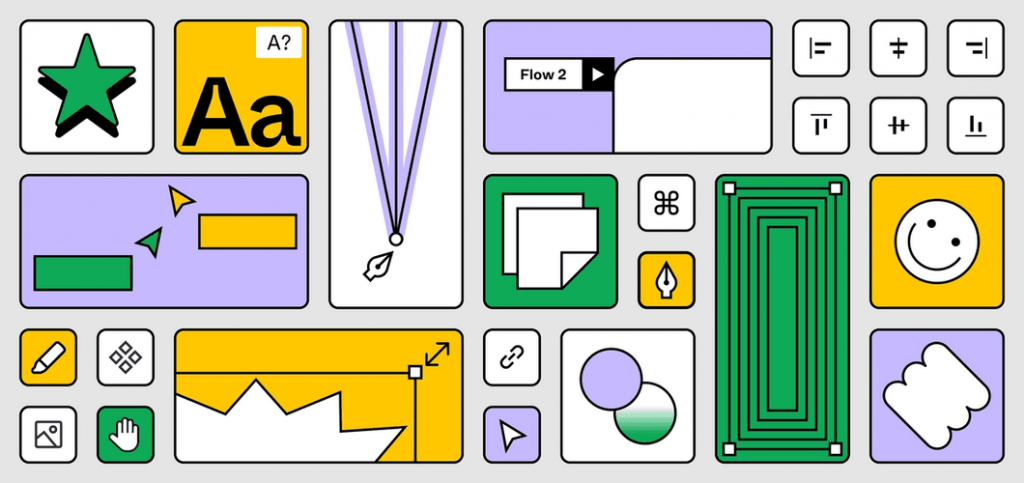 What jobs pair with Figma? 
This new tool is an excellent addition to your team because it's very flexible, easy to learn and use. And both creative and technical developers benefit from using it. 
The real-time collaboration changes the game for a project allowing speed and all hands on deck over a design. From engineers to designers, Figma welcomes multiple projects from different industries and enhances the spark of innovation.
If you are a creator, Figma will be a helpful tool for you. Motion designer, creative director, product designer, UX designer, software engineer, QA, graphic designer, etc. The Figma community takes in, and you will likely create great things in it.
A significant long-term benefit of Figma is not having to learn another software from scratch ever again. If you were a Sketch, Abstract, Zeplin, InVision, Principle – user, you would find all this knowledge combined. Also, being free breaks the design limitation and allows any talent to take on the task of creating cutting-edge projects.
Unlike other design platforms, the design community created all its features for designers. Figma empowers users to make the tools their own. 
The accessibility allows users to have all the tools they need to reach their efficiency goals.
One of Figma's values is its entirely cloud-based, which made the dream of designers or anyone working on a computer reality: not worry about version control. 
Where can you learn it? 
6 Best Figma UI/UX Design Courses for Beginners in 2021
What it means for the technology industry and businesses 
With innovative tools like Figma, the future of technology remains exciting. Platforms like Figma, born out of not a necessity but a desire to improve, manage to check all the boxes that companies like DNAMIC are looking for in their community.
The technology industry proves how essential it is to the market and the substantive asset that can trust a business specializing in it.    
Figma upgraded the efficiency, facilitates the development of multiple projects, has an easy learning process to keep teams updated and moving forward, and is a cost-cutting tool that will keep upgrading with time only for the better! 
We agree that the constant use of Figma is also the key to becoming even better at it. It might be easy, but it's a self-educating tool where you'll discover more features and resources for your team, projects, and business while using it. 
If you know Figma and want to be part of an excellent team of designers and developers, check our Careers. Join the community and start enjoying the benefits of being among innovators in a complete remote job!