Do you know your way around Costa Rica's IT industry? We have a position for you! We seek an experienced, well-connected Technical Recruiter to become part of a world-class innovation company! This role requires exceptional communication, interpersonal, and decision-making skills, plus strong technology and software development knowledge. You can do what you love fully remote, have great benefits, and work with amazing people worldwide. Apply now!
Responsibilities
As a recruiter, you'll be responsible for finding the best candidates for our team. You'll source and screen candidates, making sure to find those who are a good fit for the role. Once found, it's you to make an offer and construct an onboarding process to join our team. IT recruiters have the opportunity to shape the future of DNAMIC by identifying and recruiting top talent!
Manage the entire lifecycle recruitment process.

Have close communication with the teams to fully understand the hiring requirements for the available positions.

Make documents with the technical job descriptions, requirements, and notes, and post them once edited.

Notify applicants of the position's requirements, compensation, benefits, and hiring conditions.

Do follow-ups and updates of the processes' feedback with other internal teams.

Define remarkable skills and qualifications to select the most appealing resumes.

Interview with different methods such as structured questioning, behavioral interviews, and technical evaluations where you can collect the best information on their skills, work history, education, and expectations.

Make appealing job offer letters.

Create and send personalized hiring emails with job openings to potential candidates and onboard the new hires

Stay up to date with the latest technological trends and produce.
Qualifications
The IT recruiters need to effectively communicate with both technical and non-technical teams. As an IT recruiter in DNAMIC, it is fundamental to be a quick learner, a great communicator, and have good instincts to spot talent!
Substantial background as a Technical Recruiter, IT Recruiter, or Talent Acquisition.

Extensive knowledge of multiple interviewing methods.

Familiarity and ability to define the job requirements for technical roles such as Back End, Front End, Full Stack, RoR Developer, Mobile Developers, Quality Assurance, Graphic & Design, UI/UX, DevOps Engineer, Project Managers, and Software Architect, among others

Reliable knowledge of technical languages like HTML, CSS, JavaScript, Angular, React, NodeJS, PHP, Java, .Net, C#, TypeScript, Python, React Native, Android, iOS, Xamarin, WordPress, Ruby on Rails, Cypress, Selenium, Automation or Manual Quality Assurance, Magento, Drupal, etc.

Understanding and using sourcing techniques (e.g., social media recruiting and Boolean search).

Experience with Applicant Tracking Systems, resume databases, and recruitment processes

Excellent verbal and written communication as well as strong interpersonal and decision-making skills.

Familiarity with Google Workspace.

Good use of HR practices and understanding of the labor legislation.

Capability to speak confidently about the company and answer any technical questions.
English Skills
Benefits
Innovation is a way toward success, but the key to it is happiness. We believe in the possibility of creating happiness at work by giving our community not only what it needs and wants but what it deserves- the best!
Fully remote

Birthdays off

Flexible schedule

A great work environment that we consider our great asset

Private medical insurance

Discounts and financial vision care

Yearly blood work

Discounts and financial dental treatments

Partnerships and deals with universities

Continuous training in technology, methodologies, savings, and personal finances

Room to grow and lead
At DNAMIC, you'll experience a friendly working environment with a collaborative mindset.
Apply Now!
Send your resume to jobs@dnamic.ai
We are an equal opportunity company that believes in the power of diversity and inclusion. We do not discriminate based on race, religion, color, national origin, gender, sexual orientation, age, marital status, or disability.
DNAMIC does not discern against qualified individuals with disabilities regarding job application procedures, hiring, and other terms and conditions of employment. We make adjustments to participate in the job application or interview process, perform essential job duties, and acquire other perks and privileges of employment.
What our people say about working with us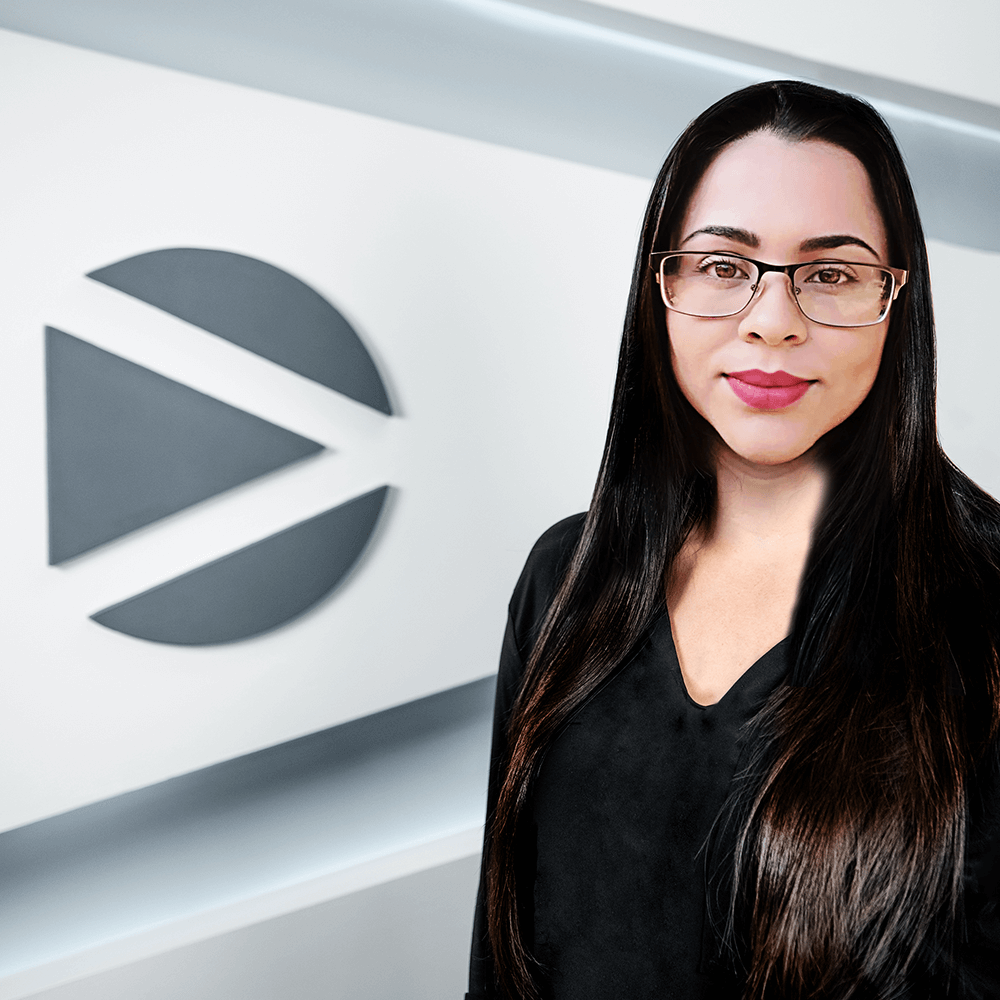 "Every day at DNAMIC for me represents professional and personal growth, since I began in 2017 all my expectations have been exceeded, with excellent leadership and team spirit, I am proud to work alongside such talented professionals"
Senior Back End Developer