Do you have an eye for detail, a problem-solving mindset, and a passion for digging through data? We have a position for you! We are looking for a Sr. Security Engineer who can pick bad actors in projects, recommend corrective actions, and assist in any drive remediation efforts, plus someone ready to put in action practical knowledge to deliver excellence! 
This fully remote position requires proficiency in one or more scripting languages, the ease of working in teams and mentoring junior engineers, exceptional communication skills, and the initiative to bring their best to innovative solutions! Sounds for you? Apply now and join our worldly community!  
Responsibilities
As the Senior Security Engineer, your responsibilities include mentoring junior team members and participating in on-call rotation for our security operations group. You are also expected to quickly respond, document findings, and work to determine the root cause to resolve it as soon as possible!
Monitor Security Alerts and Notifications.

Triage SIEM (or other tools) events and determine possible incidents.

Address escalations from Internal Employees or Customers.

Create new IOCs for monitoring future similar events.

Assist with security reviews for infrastructure and systems changes.

Assist drive Security initiatives and Security Team goals.

Help build and maintain internal Security Team tools and scripts.

Create meaningful and thorough documentation.
Qualifications
In this role, you are required to comprehend complex business initiatives and demonstrate excellent analytical and problem-solving skills, plus organizational, operational, and process capabilities. We need you to take ownership of information security challenges and deliver sharp results!
Bachelor's Degree in Information Technology, Information Security/Assurance, Computer Science, Engineering, or related field of study, or relevant equivalent experience, education, and training.

4+ years of relevant work experience in a security engineering role.

Strong knowledge of information security principles and practices, general procedures, and guidelines.

In-depth understanding and mastership of enterprise security and privacy requirements associated with technology development.

Strong Operating System experience with different versions of Windows & Linux.

Mastership in one or more scripting languages such as Python, Go, JavaScript, PowerShell, or BASH.

Knowledge of TCP/IP networking and network services.

Proficiency in AWS / GCP / Azure.

Solid understanding of Virtualization architecture and security.

The ability for threat hunting by researching events, building indicators, and adjusting SEIM.

Knowledge of penetration testing with attack methods and technics against heterogeneous networks and preferably digital forensics such as network, hard disk, and memory.
Technology Stack
Python, Go, JavaScript.

PowerShell, BASH.

AWS / GCP / Azure.

TCP/IP networking services.

Windows, Linux.
English Skills
Benefits

At DNAMIC, you will find a welcoming community that believes in the opportunity for growth and success. We encourage your dreams and goals so you can be your best self!
Fully remote

Birthdays off

Flexible schedule 

An excellent work environment that we consider our great asset 

Private medical insurance

Discounts and financial vision care  

Yearly blood work

Discounts and financing dental treatments

Partnerships and discounts with universities

Continuous training in technology, methodologies, savings, and personal finances 

Room to grow and lead 
At DNAMIC, you'll experience a friendly working environment with a collaborative mindset.
Apply Now! Send your resume to jobs@dnamic.ai
We are an equal opportunity company where we believe in the power of diversity and inclusion. We do not discriminate based on race, religion, color, national origin, gender, sexual orientation, age, marital status, or disability.
DNAMIC does not discern against qualified individuals with disabilities in regard to job application procedures, hiring, and other terms and conditions of employment. We are prepared to make adjustments in order to participate in the job application or interview process, perform important job duties, and acquire other perks and privileges of employment.
What our people say about working with us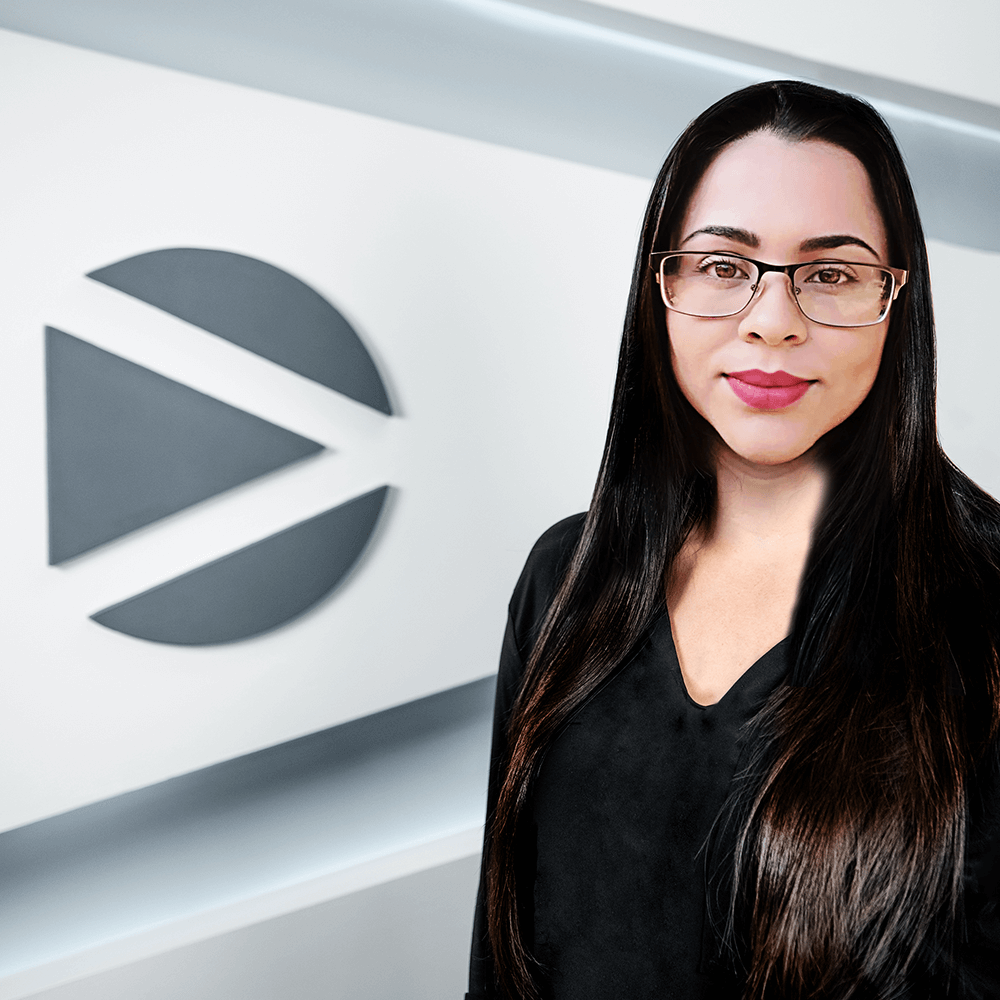 "Every day at DNAMIC for me represents professional and personal growth, since I began in 2017 all my expectations have been exceeded, with excellent leadership and team spirit, I am proud to work alongside such talented professionals"
Senior Back End Developer