Mid React Frontend Developer
Are you a front-end developer looking for an exciting new challenge? If so, we have the perfect opportunity for you! We are looking for a mid-level React front-end developer to join our team!
In this role, you will be responsible for migrating old web applications to new technologies and enhancing UI/UX and functionalities based on current designs. Put your skills to use within a supportive, sharp team by applying today!  
What you get from us
We offer a variety of benefits to support our collaborators in achieving their professional and personal goals! Plus, we offer top-shelf medical and dental insurance, mental health checkups, paid leaves, flexible schedules, and complete remote work to maximize your time! 
Success means being able to be happy while working on what you love! 
The value you bring 
You make the world more user-friendly by bridging the gap between users and technology. Your work solves complex problems and optimizes processes, aiming for the best results.Front-end developers are the heart of the user experience and are always an incredible asset to a team. 
Experience, skills, and the technologies
Front-end developers must be quick to communicate and act. This role requires a keen eye for detail and a willingness to problem-solve.
You must ask questions, explain situations to other developers, and provide updates to different teams with clear and effective communication. 
Bachelor's degree in Computer Science or related discipline. (It can be the equivalent of practical experience as well).

2+ years of experience working with front-end technologies.

Mastery of React.

Proficiency in TypeScript.

Solid work background and expertise with popular state management solutions such as Redux, MobX, etc.

Background dealing with cross-browser and responsive development and the ability to integrate web solutions with external web services.

Fluency with data transfer formats and protocols popular in web applications such as JSON, XML, HTTP, etc.

The capacity to consume and translate REST web services.

English required: 80% – B+
Taking your career to the next level? Apply now!
At DNAMIC, you'll experience a friendly working environment with a collaborative mindset.
Apply Now!
Send your resume to jobs@dnamic.ai
What our people say about working with us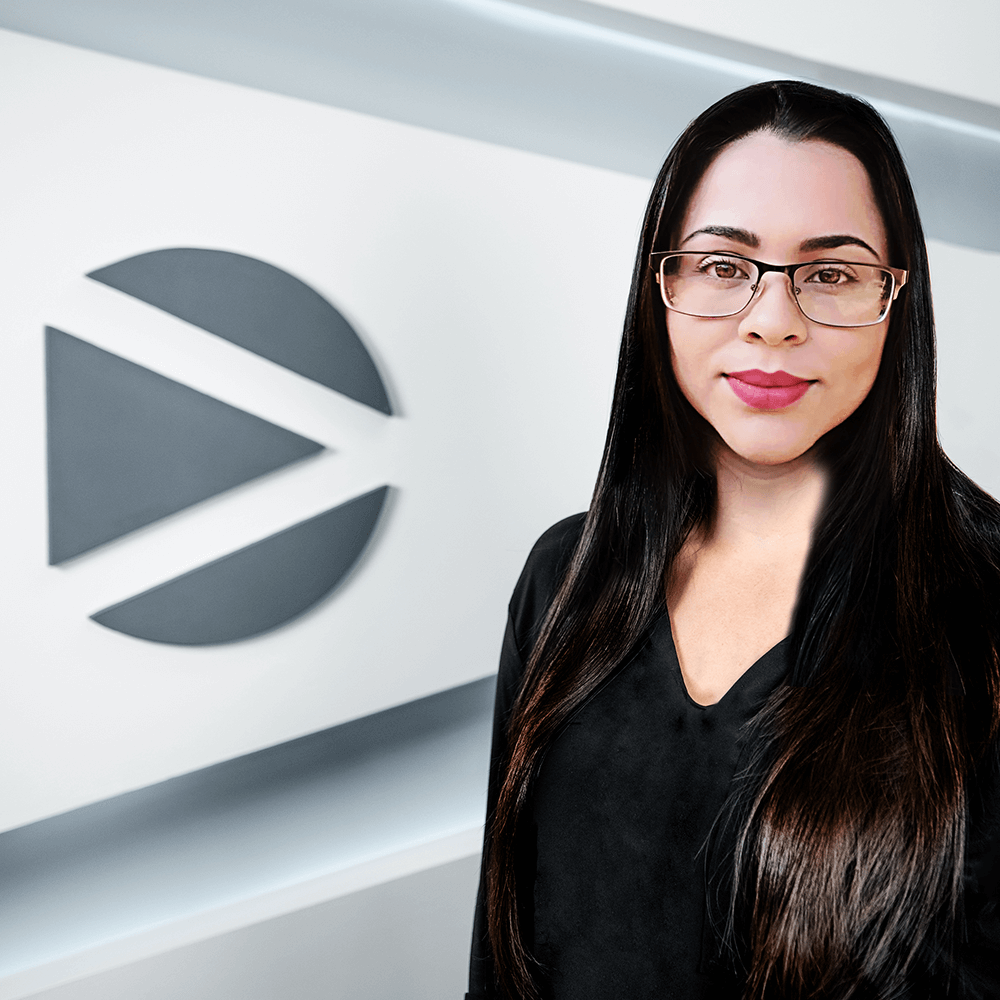 "Every day at DNAMIC for me represents professional and personal growth, since I began in 2017 all my expectations have been exceeded, with excellent leadership and team spirit, I am proud to work alongside such talented professionals"
Senior Back End Developer