Staff augmentation is based on trust, talent, and integral value and is what your business needs to exceed. Businesses that offer staff augmentation have one objective: making your path to success easier.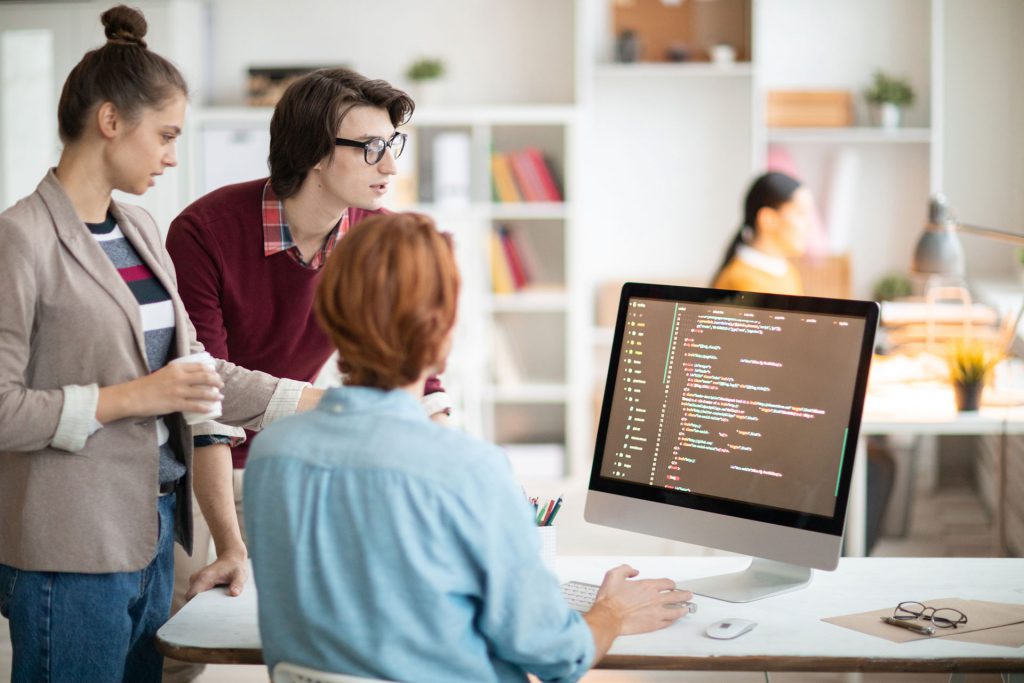 The hiring process can be tedious and time-consuming. It brings stress and uncertainty to the business and to whoever has to do it and that can be an obstacle for any desire to grow. To avert or postpone this irritating employment practice not only hurts the present state of a business but the expectation set to achieve.
And the solution isn´t that complicated. The outsourcing service is called staff augmentation, and in this article, we`ll convince you on why is the answer, and the future, of the market.
What is Staff Augmentation
Staff augmentation is an outsourcing collaboration model where companies use outside specialists on a contractual foundation to help them accomplish their goals. What does that mean? It means that a third party of outsourcing nature becomes the one in charge to go through the hiring process. Still, they do so with an extreme commitment to the business partnership and hand in hand with the business requirements, objectives established, and previously set goals.
How does it work?
The business seeking a position shares their general qualifications, and the staff augmentation partner gets highly experienced personnel from one or more locations to meet their purposes. The qualified candidates are hired to work remotely and effectively under the partner's supervision. The selection is done based on the skills needed and is always held to the highest standards.
This technique started finding its place by consulting companies in the first decade of the 2000s, but today, it is not only the best alternative, but it is also a lifesaver for many.
In 2019 the world was set back in every sense with COVID-19, and the pandemic changed the way businesses worked. With remote work highly available, staff augmentation creates the possibility of any company taking advantage of exceptional talent worldwide, ready to be a key asset to their software development projects and other expertise.
Staff augmentation is a service provided by outsourcing companies, better known as supporting teams, to manage the responsibility for another's business development, software development, or manufacturing, among other services. Outsourcing is commonly done by countries that want to reduce their costs and lean on other professionals to guide them to a more successful path.
The broad common concept of outsourcing is that it is usually a service done with partner companies from across the globe, such as China or India. Still, it also has a ramification called nearshoring, which means outsourcing work but closer proximity to business partners with countries in the same time zone or similar.
This popular way of employing a talented workforce could be mixed with other concepts like resource augmentation, project outsourcing, or resource outsourcing; they are the same notion except differentiated by the country's legislation, the idea to be worked on, or their cost.
Staff Augmentation vs. Project Outsourcing
For example, the difference between staff augmentation and project outsourcing is that outsourcing is for a prearranged, definite outcome, with the shared responsibility of risk of the business operations. While staff augmentation, the relationship that is made is mainly engineering resources while maintaining control.
The staff augmentation concept by itself shows how the hiring model, either short-term and long-term, is a collaboration that can be of immense help to maintain the objective outsourcing and nearshoring, which is to be of service to a business seeking direction and alliance to advance and grow; but also to cut costs, difficulties, and take advantage of the talent available for their benefit.
When it comes to nearshoring, staff augmentation is more likely to be a more fluent process with better communication from both parties due to the similar time zones, the understanding of the language, and the cultural affinities between countries like the U.S. and Costa Rica, where the majority of people hold a deep understanding of the American culture, plus the professionals are on constant contact with their market, as well as other international markets.
How can I trust staff augmentation if I've never done it before?
Businesses that deliver staff augmentation services are built with one objective in mind: making your path easier to success. That means the highest technologies, the best-selected teams, the most creative strategies, all with long-term cooperation and low-costs effectively reached.
The industries that benefit from these partners look for hiring talent in the software and web development area. They need to upgrade their way of work or present their product; ergo, any company in any given market wants to exceed their expectations and surpass their competitors.
With staff augmentation, your cost reduction will be noticed in your development. It will put your company in a space where flexibility, creativity, and rapid growth are real options.
Five benefits you need to know about Staff Augmentation
This method of bringing new talent for your projects has numerous advantages, but here are a few that you have to keep on the top of your mind.
Cost-effectiveness
One of the essential benefits of staff augmentation is the cost-saving that can be achieved. How? The expenses made to train newly hired employees, in both money and time; the taxes that heavily increase with domestic personnel, and the investment made for this new team's equipment. A staff augmentation partner shares the risk and analysis required to improve, but the operational and recruitment costs are not.


Possibilities and expansion
Staff augmentation becomes an essential service offered by software development companies because their experienced talent can tackle the multiple profitable markets and their conditions. It can become the base of expansion for businesses in need of such. Staff augmentation equips these companies with fantastic responsiveness that allows them to meet new demands using project-oriented developments.


Access to a global talent pool
In either short-term hiring or a long-term partnership with staff augmentation, the recruitment process is held by a restricted list of techniques and knowledge that makes the leverage of finding the best available talent in the markets. It serves as a means to bring onboard specialists of different countries that will make able for a business to elevate on lower costs.


Better control
When hiring a staff augmentation organization, the control of project management prevails. It means that the business that employs will control their projects, allowing them to shape and execute them as they want. The vision will always stay! The Staff Augmentation partner will ensure that the outsource employees maintain the requirements given and will be a hand-in-hand development through clear communication to achieve the most optimal result.


Efficiency
Staff augmentation services will always offer various talents bringing fresh ideas to reduce infrastructural and operational costs, resulting in higher business revenues. This service is primarily an opportunity to hire remote skilled developers who can dedicate themselves to the progress of their tasks and teams.
When a supplier operated effectively and made the first operations with the staff selected successfully, they can transition from the staff augmentation model to a complete managed service.
For an optimal relationship between the one delivering the service and the one acquiring it, we recommend following four fundamental directions:
Research the staff augmentation company you want to partner with
The key to a successful team is to trust your augmentation staff partner. Different services come with this process and other approaches that this business can take, and it will depend on how well it suits your business and how comfortable you feel with their work.
How to know if it's the one? There's an evaluation you can do, like going through their website, reading success cases, as well as reviews and LinkedIn performances. You can also have a one-on-one with their team or representatives and put them to the test; that way, you can ensure that there's the experience and requirements you want.


Plan your needs
Before you start your staff growth, ask yourself a few questions, like how? and why? You know the how and that would be with an ally like DNAMIC, but the why is all on you. Your business needs the best, and for this, you are hiring the best.
The gaps needed to fill are usually solved with skilled software engineers, creative project developers, and high-tech resources that will help put their ideas in motion.
Whether you're looking to upgrade your business platforms, software, product, or create a new branding with all these things, you are going to have a date in mind; the best recommendation is to consult with your HR team, so you'll know what to need to boost your business in the time explicitly required. And also, be as honest and direct with their HR team, so they are clear on these requirements.


Create your contract and schedule
Your staffing partner can and will offer you some great fix-all work agreements. Still, you and your team have to always consider looking beyond, for example, their work culture, their commitment to excellence, their attention to detail, their resources, and their experience. When you carefully take on that as well, there's a higher chance of a right pairing.
The most significant benefit of a staff augmentation contract is that it can be tailored to make into what you need while accessing outstanding talent that will ensure you handle the projects with time understanding, vision clearness, and determination to succeed.


Communication is everything
One of the keys to a successful team is that there's clear and honest communication. There must be transparent work between both companies. That communication ensures that the project checks all the requirements. Your business must have a clear and defined plan (as told in the other recommendations) to finally communicate to the staff augmentation partner. When trust and communication reign, there's bound to create success.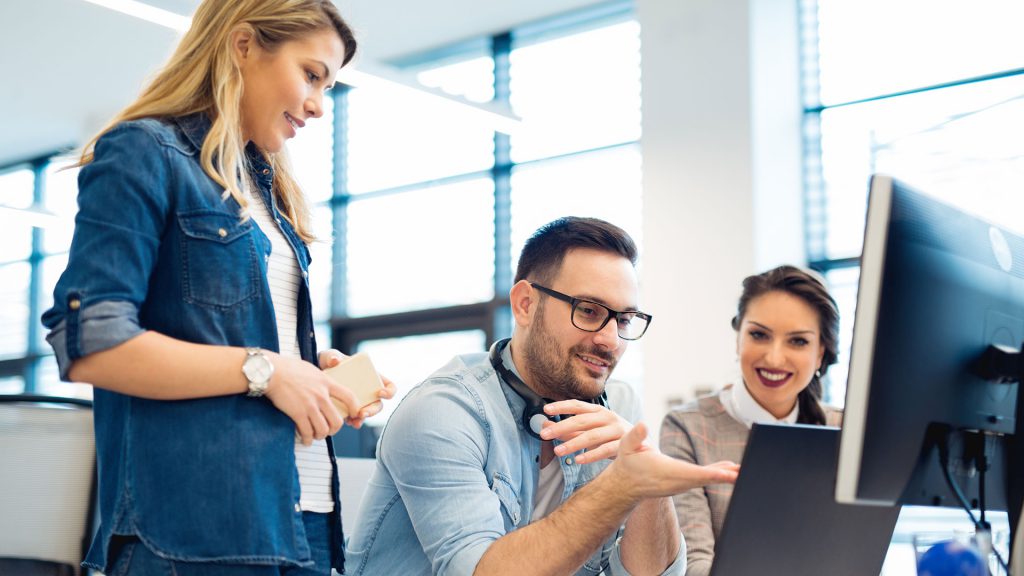 DNAMIC as a Staff Augmentation Partner
At DNAMIC, we believe in work with heart and hard work. We are staff augmentation professionals, costume projects specialists, technology and software authorities, but above all, we are people, a community that has come together because of the love of what we do. We commit to our results and enjoy the process.
We value the company's time, investment, and desire to be the best; that's why we keep transparent and constant communication through any procedure.
Staff augmentation is all about having the best and more skilled talent for your business. Still, we make sure that we are providing happy people too, that they will be excited to reach their goals and bring extra value to your team—people with heart and passion for everything they do, not only at work but in life.
Now you know what staff augmentation is, why it is an excellent choice for any business looking to grow, how to go through it, and where to find a partner. But before we go, we are taking a quick look at the staff augmentation basis, so you are ready to contact us and start your process.
Steps to take:
Talk to your teams, set a list of needs and wants. Make a plan and have a clear idea of where you want to go.
Reach out to the partner you like the most and be direct with your goals.
Trust the talent.
See the results and enjoy the newest success chapter of your business!
Want to learn how your company can benefit from Staff Augmentation services to your team with DNAMIC?
Talk to a specialist!