DNAMIC: A Mark of Quality in Technology and Outsourcing Solutions.
In a time when technology is advancing at an unstoppable rate, American businesses are constantly looking for creative ways to stay competitive. Outsourcing is one such approach, especially in the areas of agile team augmentation and software development. 
DNAMIC is a leading example of success in this rapidly changing industry, having won the coveted Clutch Global and Clutch Champion awards for 2023. We'll explore what makes DNAMIC unique in this blog, including why we've been ranked in the top 10% of B2B service providers and why so many businesses entrust us with their most difficult technological projects—all while we operate out of the vibrant cities of Costa Rica and Mexico.
DNAMIC: The Travels Commence. 
DNAMIC was established in 2014 by
Arturo García
, a prominent tech entrepreneur and member of the Forbes Technology Council. 
The company's mission statement was to provide elite technical and design talent from Latin America. This goal has developed into a legacy of excellence over time as DNAMIC has emerged as a major force in nearshore outsourcing for American businesses.
A Monument to Excellence: The Clutch Global and Clutch Champion Awards.
Clutch Global and Clutch Champion awards were gratefully accepted by DNAMIC in 2023, signaling an important turning point in our development. 
These honors demonstrate our distinction among B2B service providers and our steadfast dedication to providing our clients with outstanding value.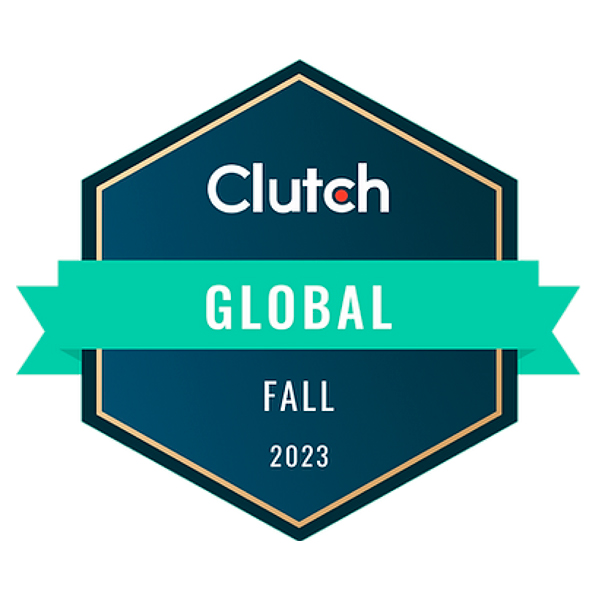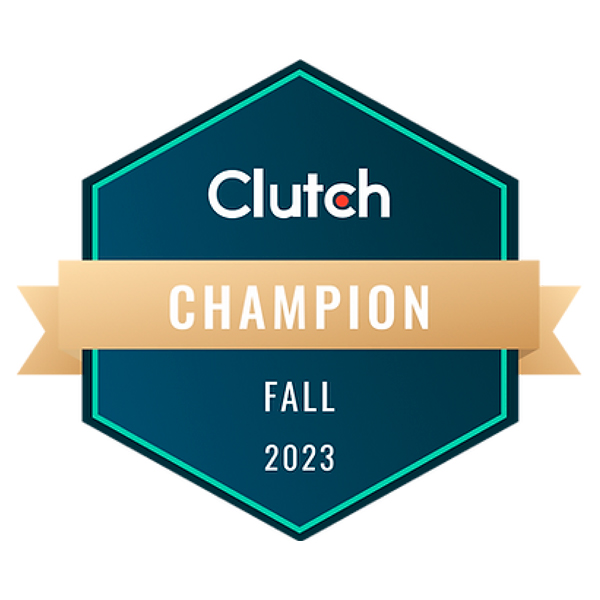 The Reasons DNAMIC Is Listed in the Top 10% of B2B Service Suppliers.
Let's examine what makes DNAMIC unique and the reasons behind our inclusion in Clutch's elite 10% of B2B service providers.

A Wide Range of Clientele: Fortune 500 Giants and Startups.
Our capacity to cater to clients of various sizes is a major contributing factor to DNAMIC's success.
DNAMIC serves a wide spectrum of clients, ranging from Fortune 500 giants with intricate, mission-critical projects to small startups looking for quick development to midrange businesses looking to grow. Our broad portfolio includes distinguished companies such as CSS Industries, Warner Music Group, Allergan, Discovery Channel, and many more.
Comprehensive Service Provisions: The DNAMIC Benefit.
When DNAMIC first started up, its main goal was to produce mobile applications and provide creative solutions to the New York market. But just as technology changed, so did our team.
These days, we provide services across a broad range of tech and design fields, such as:
Mobile and Web Development:
To guarantee that our clients' digital solutions are successful across platforms, we have broadened our area of competence to include mobile and web development.
We make sure that every project we offer satisfies the highest standards of excellence since we believe that quality is non-negotiable.
We expanded our offering of services to include animation and digital production in addition to improving our product design capabilities through the acquisition of a local UX/UI firm.
Development of Emerging Technologies:
We keep up with the latest developments in technology and provide our clients with our knowledge of these areas to help them remain competitive in the digital world.
Staff Augmentation Services:
With DNAMIC's adaptable staffing options, our clients can easily add elite talent from Mexico and Costa Rica to their teams.
DNAMIC's Secret to Success: Flexibility and Knowledge.
Clutch's acknowledgment of DNAMIC can be attributed, in part, to our dedication to flexibility and knowledge. Our services have been continuously improved by utilizing the lessons we've learned along the way as we have changed with the tech industry.
Why Businesses Rely on DNAMIC for Difficult Projects and Agile Teams.
DNAMIC's pursuit of greatness is based on more than just the services we offer; it's also a result of the principles we follow and the confidence our customers have placed in us.
Let's examine why so many businesses give DNAMIC their most challenging technological projects:
Demonstrated Performance History.
Our clients have seen firsthand how DNAMIC's services can change lives. Whether we're working on cutting-edge mobile applications, streamlining web platforms, or utilizing cutting-edge technology, we've constantly produced solutions that change the game.
Unwavering Dedication to Excellence.
At DNAMIC, quality is ingrained in our DNA and not just a checkbox. Our dedication to perfection is demonstrated by the outstanding quality of our work, as our clients can attest to.
Obtaining Entry-Level Personnel.
We have access to some of the best tech and design talent in Latin America because to our advantageous locations in Mexico and Costa Rica. We recognize how critical it is to put together the best team possible for every project.
A flexible and cooperative methodology.
We collaborate and act quickly on every project. Our clients value our adaptability and willingness to collaborate closely with their internal teams to produce the best outcomes.
DNAMIC considers data security and compliance to be of the utmost significance in this era of cybersecurity threats and data breaches. We adhere to strict procedures to safeguard the private information of our clients.
The Distinction Between DNAMIC and Latin American Outsourcing.
One thing is evident when we consider our path and the honors Clutch has given us: DNAMIC is your strategic partner in attaining technological excellence, not just an outsourced company. We still follow innovation, teamwork, and an unwavering quest for perfection as our compass.
We would like to express our sincere gratitude to the hardworking group that helped make this accomplishment possible. We are the proud recipients of the Clutch Global and Clutch Champion awards because of your dedication, skill, and steadfast commitment to excellence. We also want to sincerely thank our esteemed clientele for putting their most difficult technical projects in our capable hands.
DNAMIC is prepared to assist anyone wishing to set off on an innovative and growth-oriented journey. Come experience the DNAMIC distinction in Latin American outsourcing while assisting us in defining the direction of technology. 
Reach out to us right now to find out how we can assist you in realizing your technological ambitions and propelling your company to new heights.
Learn more about our services!
Or contact us directly! Ask away!
And we will have the perfect role for out-of-the-box thinking developers ready to change the game and enhance your business to new heights.