In many cultures, the number seven means something powerful. For example, it is believed religiously that this number means completeness and perfection. Like is believed God made everything in seven days or how God's Sabbath is on the 7th day.
The number seven in numerology denotes a righteous path where obstacles can be overcome, and success is inevitable. Self-analysis, support, encouragement, and observation are characteristics of this number. 
It is fair to say that at DNAMIC, our seven-year milestone comes with all of those traits. We moved, grew, and were self-examined to upgrade and become our best selves with time. We are proud to say we are still in a construction state because nothing good comes from standing still. We won't settle; we're aiming for great.  
Seven years ago, DNAMIC first started as an idea of a place where people who work there are happy, enjoy their work, and are passionate about growing professionally and personally. 
Today DNAMIC works within multiple countries worldwide, counting Australia, the United States, and various places in LATAM. 
It also has a growing staff and teams on software development, technology innovation and integration, digital production, and business digital transformation. 
We are a community of people who are committed to their projects and great results. We were on day one, and we are today.
First, we started as a Mobile Specialist agency for cutting-edge technology and development Solutions. Picture this, June the 7th, 2014, DNAMIC was in its early stages. There is a small room, a small white plastic table, two laptops, one extra monitor, another laptop on another small table, and a coffee cup. The business was on!
There wasn't much equipment or a large team back in the day, but passion and excitement fueled the fire we carried to grow quickly and strong.
In 2015 we opened our official first office in Heredia, Costa Rica. But later, we decided to move to a more centric location, at Guadalupe, San José, at Asesores.
We were located a little hidden on the first floor. We had a whole room for ourselves. Yeah, it wasn't the biggest, but our new house would see us take a further step into our growth. We were no longer a couple of laptops and a table.
We had space for different teams and even to come together and enjoy each other company, which helped not only our work as a team but as a community. We started to build our culture with intense honesty, responsibility, and respect, which now hold our ground as a more prominent company.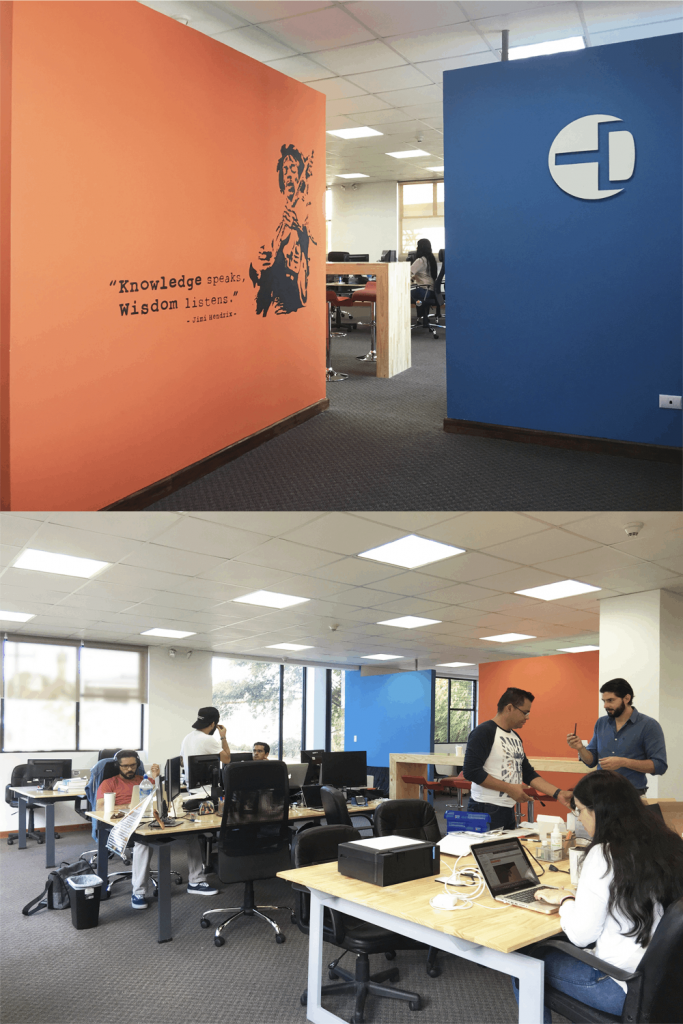 Even though we were happy, we soon started feeling we were overgrowing the space, so by 2016, we decided to move to the second floor with three extra rooms for creativity and expansion. And so it did. We kept bringing professionals in for our teams, we kept adding partners and clients, and as we grew, we saw our culture and goals come to life.
As we continuously improved, by mid-2017, we decided it was time to upgrade the office looks to reflect the Creative Technology company, with cutting-edge results we were by then.
At that moment, we felt an increase in our notoriety and inside the business. We became an all web Development, Quality Assurance, Design Studio & Marketing DNAMIC.
2017 was an excellent year for us. We got awarded Best International of Vendor of the year at the Mid Size Enterprise Summit in Nashville, Tennessee. We also expanded worldwide, reaching Australia and various parts of the United States, giving us a force to get our most exciting long-time goals and set new ones.
Inside DNAMIC, we arose as well. We became a community more than ever, with constant, focused goals, staffing, and talent we wanted to bring inside the company. We reached a significant point where we could add new teams to new projects. Those who began with us showed them how we function, strengthened our culture, and started giving us an undeniable essence and branding that would start making a mark in the industry.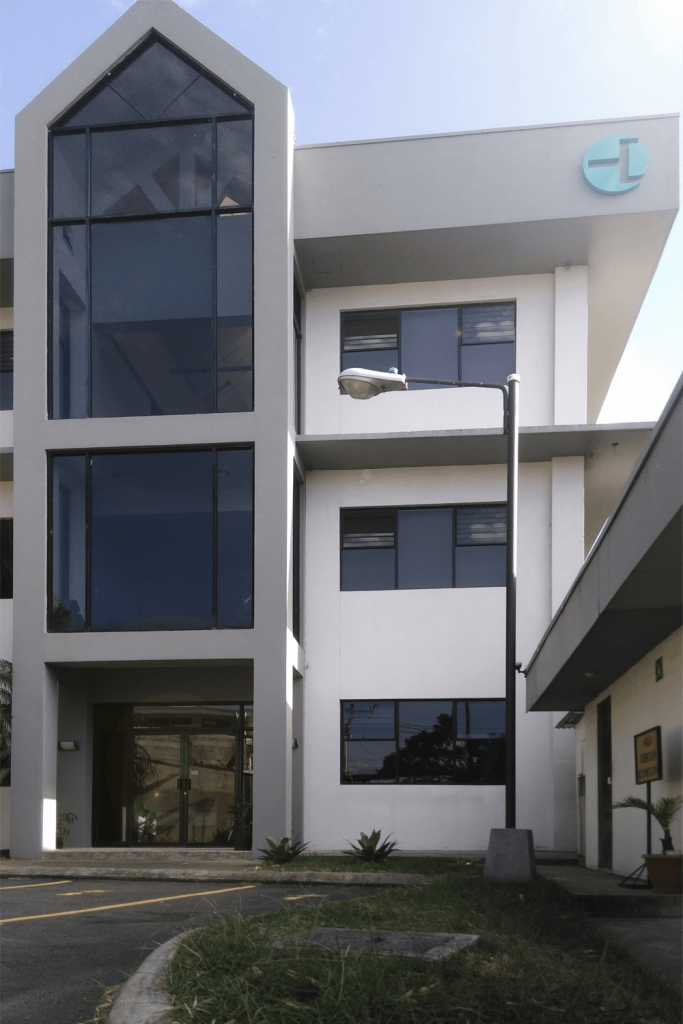 "Why should you work with us?
We have heart; we have accessibility; we are people who love what we do.
"
– Arturo García, CEO of DNAMIC
Conformity was never an option, so we kept moving forward and looking for more challenging, more ambitious goals. By the end of 2018, we decided to once again move to a more comfortable office space, better suited to our personality.
Mall San Pedro in San José, Costa Rica, was the chosen one. An excellent place for all of us as we continued our journey to be the DNAMIC that in our mind we can be. We custom design a new office space for ourselves, somewhere flexible, where we could feel creative and clear-minded. Plus with the access to more facilities for everyone (aka better snacks).
With a year of successful accommodation in our official San Pedro office, we began to scout for a second location in Costa Rica where we could bring on great talent without having them relocate. By late 2019, we resolved on Pérez Zeledón for the second costarican DNAMIC home, and it felt like such.
We brought in significant new staff and some other original DNAMIC members. Pérez Zeledón was where great new ideas came out, and fantastic people took their first steps at the company.
"We are building a path to have the best technologies and digital platforms so we can bring real value to your company!" - Arturo García, CEO of DNAMIC.
Adaptability to Change
The idea never changed even when the world was changing all around us. The Covid-19 pandemic hit the world in a matter of months, where uncertainty and fear became so powerful that people had to come to new conditions of lifestyles and markets changed. Suddenly, we were at home, taking care of our health more than ever, and trying to keep our works up float. 
But with time, we started setting in, realizing that this new way of living and working might stay more than a few months, so most of us began to create a safe working space, a workflow where we could balance home and work simultaneously. 
At DNAMIC, we have offered our community the best possible accommodations for working from home because we are one of the many companies that had the advantage to keep doing their work without a problem remotely. We have supported and strengthened our abilities of communication and collaboration to create the best results possibles and continue to bring our partners innovation and fantastic ideas.
"Innovation is not only a bright idea but how we understand the need of the public and how we can fulfill those needs in the best way with that idea." 
It's been two years since we have officially closed our physical homes and moved to a digital community that has been suited ideally for a company like ours. Our teams are growing and becoming even closer by day with open communication and constant reassurance of support, both in their personal life and their professional ones. 
Being a fully digital company has brought a new chapter to our development. Still, we are taking our hands open and ready to keep the process of becoming the DNAMIC we know we can be, and we are so grateful for the last seven years because we have proven to ourselves that we can accomplish it. 
Thank you to those who have been part of the journey so far, and welcome to those who just started. You are in for a ride!  
DNAMIC, building the best.